The Ultimate Guide to Planning a Webinar
Whether you are promoting your brand, giving educational resources, hosting an event, or simply having an all-hands meeting for your employees, webinars are an incredible way to connect with others.
Although webinars have been growing in popularity for some time, global pandemic has accelerated the adoption of virtual events. Predictions state that digital events will continue to rise long term which will lead to more of a demand for quality live streaming tools. 
Not only are webinars great for educational purposes, such as providing training to remote staff—but they're also a powerful lead generation strategy. Marketing through webinars can establish you as an authority, build trust, and gain your brand exposure.
With planning a webinar, you're more likely to have a higher attendance rate and more exposure than if you were to only host in person. This is due to geographical targeting and allowing your audience to tune in regardless of their physical location.
In the same sense that you would thoroughly plan a physical gathering, it's equally important to value planning for a webinar or virtual event. A poorly planned webinar can easily fall flat, disappointing both you and your audience.
We've come up with a few ways to help you plan with ease and efficiency so you can get the most out of your online event.
What Are the Benefits of Webinars?
Webinars are a great way to enrich your organization's online content. They instantly make you look like an industry expert. They offer a way for organizations to deliver tremendous value, thereby building trust. Because of this, webinars allow companies to generate leads and trigger sales without any hard-selling all within being cost effective.
Get Clear on Deliverables, Outcomes, and Your Audience
One of the first things to do when planning a virtual event or webinar is to get clear on your deliverables, outcomes, and audience.
Ask yourself, what is the purpose behind this webinar? If it's to train employees, you might want to bring in a few experts on the training material.
On the other hand, say you're delivering a webinar to stakeholders. In that case, you might want to have some of the members of your company speak.
If you're aiming to build brand exposure, you might want to interview experts in your industry on topics that will serve your target market.
If you don't define your deliverables, outcomes, and audience, you won't be able to serve your audience and truly leverage the benefits of webinars. Defining these areas not only informs your content and speakers, but also your presentation date, marketing strategy, and more.
Identify Logistics
When planning a webinar, it's essential that you choose the right platform. Therefore, make sure that the platform you choose has all the functionalities and capabilities you need. Here are some questions to ask yourself when choosing a platform:
How many people will be attending?
Is it a private or public webinar?
Is it free or paid?
Do you want chat capabilities?
Do you want to be able to use your own branding?
If the webinar is live, do you want recording or replay features?
Are you looking for analytics features?
Besides the platform you wish to share your webinar on, you should also think about whether you want to use event software. Event software can streamline your presentation process dramatically.
With Shoflo, you can easily create shareable rundowns and enjoy automatic time calculations. You can also stream your presentation to multiple platforms, communicate with your speakers, automatically provide them with prompts, and more.
Assign Roles
Another important step in planning a webinar is assigning designated tasks. Like a live event, webinars have multiple moving parts.
Therefore, you might want to have a few people involved to handle tasks like:
Planning
Promotion
Equipment setup and troubleshooting
Virtually interacting with attendants
Make sure that everyone involved knows what their roles are and when they need to be available.
Plan Your Segments
When it comes to webinar planning, another essential step is structuring your segments. Even if you have one speaker, your webinar will still likely have multiple segments.
For instance, these might be the introduction, main presentation, conclusion, and a Q&A. For more involved webinars with multiple speakers, you will probably have numerous segments.
Either way, it's important that you plan the order and duration of your segments, as well as what supporting media to use.
Set a Date
Setting the right date for your webinar is another important task. When planning a webinar date, try not to give yourself too little time to prepare. Webinars can often take weeks or months to prepare for properly.
You also need adequate time to market your webinar.
When selecting a day and time, don't forget to factor in the availability of any speakers, as well as your audience.
According to webinar stats, Tuesdays are the best day of the week for public webinars with Wednesdays and Thursdays as follow ups.
However, depending on your viewers, you may feel that weekends will be a better time. If you are planning a training webinar, you might even want to schedule it around other deadlines and tasks your teams are working on.
Incorporate Engaging Media
When doing webinar planning, you also need to devote some time to sourcing engaging media and visuals. This could be anything from video to images, infographics, charts, graphs, and more.
Ensure that the media you choose supports your message and content and is clear and easy to understand. Avoid displaying a lot of small text up on slides, as this can be taxing to read.
If you are going to use text, make sure it is large, bold, and preferably in point style.
Test Your Equipment
Another essential part of successful webinar planning is organizing and testing out your equipment. Tech failures can completely derail the best of webinars, so make sure you eliminate as many issues as possible ahead of time.
For a basic webinar setup, you will need mics, lighting, a camera, and a tripod. If you are live streaming, you'll also need a stable internet connection with a strong upload speed.
If you are going to have remote speakers join in, you might want to test their connections and setups ahead of time as well. The last thing you want is an important speaker to come on, and no one can hear their audio, or they're having connection problems.
If you want to learn more about leveling up your video conferencing setup, check on this article on our blog.
Do Dry Runs
Speaking of testing, you should always do dry runs if possible. Dry runs are an industry term for "practice runs" of a show or presentation.
Dry runs help to get everyone comfortable and eliminate any timing or tech issues. You don't have to do a dry run of the whole webinar, especially if you are interviewing guest speakers—but dry running the overall sequence can be very helpful.
Market Your Webinar and Send Reminders
If your webinar will be available to the public, it's essential that you market it well. Even webinars for employees and private groups should be "marketed" so that all participants make time in their schedule for it.
If you are holding a private webinar, you'll likely have your own specific way to notify participants. If you're holding a public webinar, then you should leverage your social media channels and any other online platforms to spread the word.
You can also choose to advertise your webinar, or team up with a relevant sponsor or partner who will, in turn, promote it via their channels.
A tip to keep in mind when marketing and planning a webinar is to make it as easy as possible for attendees to sign up. Most of us don't want to waste time filling out irrelevant personal details to sign up for something, so don't make your attendees jump through hoops during registration.
Planning a Webinar?
Planning a webinar takes some work and forethought. However, webinars are an impactful way to share information, build your brand, establish yourself as an industry expert, and generate trust and leads.
What's more, webinar planning doesn't have to be hard if you use the right tools and software. Here at Shoflo, our job is to help make your events as seamless as possible, which is why we have developed a solution that solves some of the biggest issues around running virtual events.
With Shoflo, you can easily create and update your segments and automatically communicate changes with speakers. During webinars, you can also prompt speakers and provide them with a virtual hangout "room" where they can wait before going into the webinar.
Other features of our event software are easy live streaming and distribution, as well as automated time calculations.
Ready to level up your webinar planning process? Get started today with Shoflo and schedule a demo!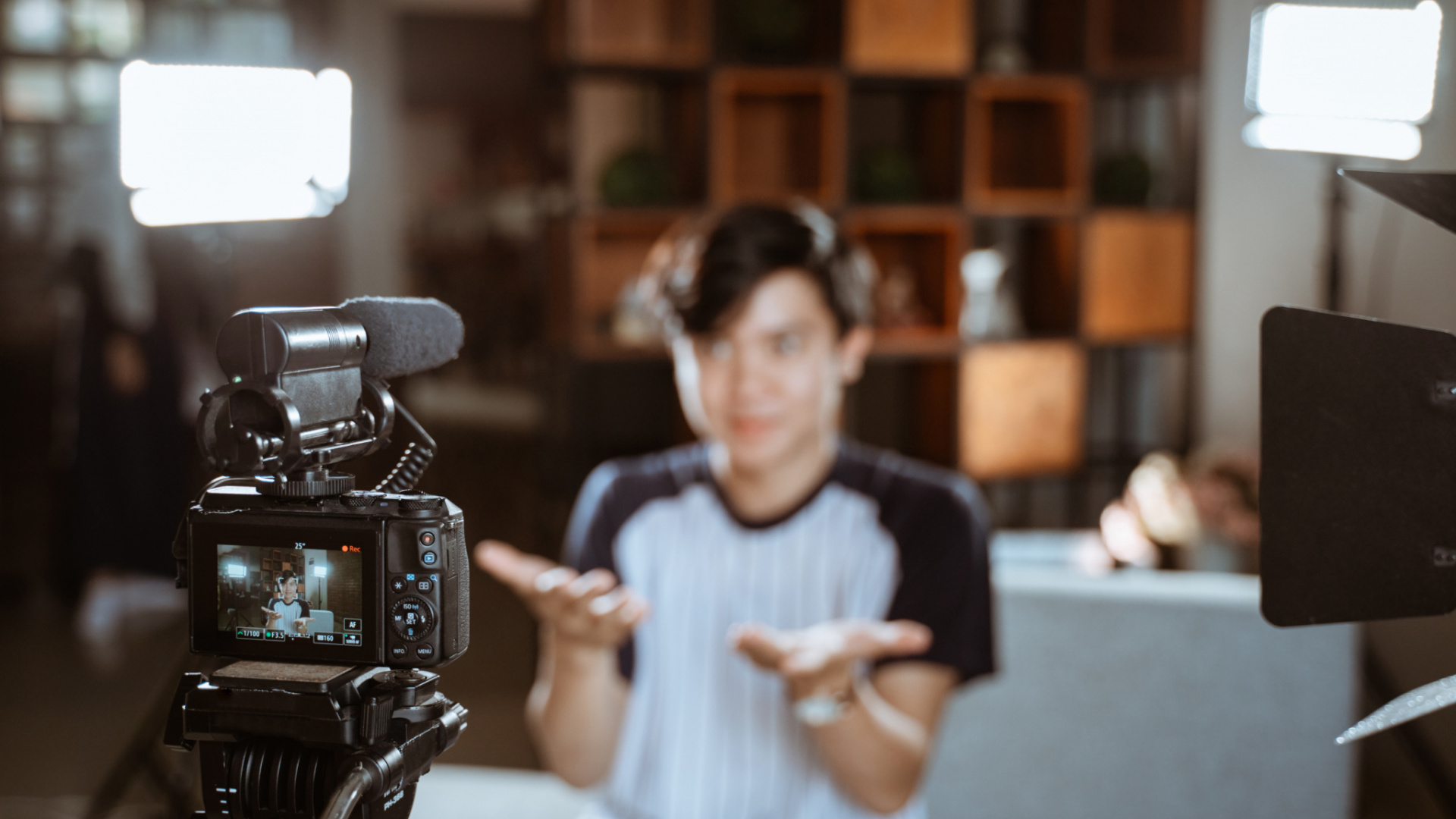 Are you unhappy with how pictures of you have been coming out lately? Learn how to look better on camera…