The Importance of Having a Schedule for Your Live and Virtual Events
From live streaming virtual events, to game scripting, and even in-person events, having a planned and detailed schedule is the key to hosting a successful experience.
The COVID-19 pandemic changed the way we do events. Instead of hosting a physical event, many businesses switched to virtual events. This is why today 67% of businesses use virtual events to complement in-person events.
If you're scheduling your first virtual event, you shouldn't go in blindly.
Creating a schedule for your event will ensure everything is organized and the entire event goes smoothly. Here's why creating a schedule for virtual events is important.
What Is a Schedule for Virtual Events?
A virtual event schedule organizes your day by listing essential highlights of the event such as speakers, entertainment, and other topics of interest.
This schedule is usually created by the lead producer of the event and is created a long time in advance.
Virtual event planning is essential for many reasons.
They give your attendees, speakers, and staff plenty of time to prepare for the meeting. If you're hosting speakers and entertainment, knowing what they will cover and when they will perform will help plan them for the event.
Your virtual event schedule can also prepare your IT and cybersecurity team. In case of a possible breach, they know how and when to address certain security protocols.
Different Types of Schedules
There are a variety of schedules you can use for your virtual event. Here are the most common examples.
Advisory
The schedule is made first and then the event staff and participants discuss their opinions and concerns. From here, the schedule may or may not be updated.
Informational
These schedules mainly focus on the attendees, giving them insight into the event and the participants.
Decisions are usually already made by event staff and participants. In these events, attendees are usually at the event as spectators and not as the participants themselves.
Request for Help
These schedules occur during regular meetings. The event organizer gathers information from participants and uses that to create the next event schedule.
Problem Solving
The items in the meeting aim to solve a problem or provide a decision. Event organizers usually collect information from their participants to schedule the event. These events may or may not include audience participation.
Reason to Have an Agenda in Live Events
An agenda or a schedule can accomplish a lot for an event. Here are a few examples.
Organizes Speakers and Entertainment
The event schedule offers information for speakers and the event staff.
For the speakers and other forms of entertainment, the schedule offers the chance for them to plan and prepare for the event. For event organizers, planning their speakers in advance will help them organize the schedule.
Reduces Wasted Time
With that being said, a well-organized agenda reduces the wasted time at your event.
Your speakers know what to discuss and there are specific timeslots for entertainment. Everything will fall in place and nothing will be late.
Covers Essential Topics
When you collaborate with your speakers in advance, you'll know they will cover the most important topics that pertain to your audience and your event as a whole.
Encourages Participation
While not all events call for audience participation, those that do will benefit from having a schedule.
Your audience will feel more comfortable signing into your event, especially if you let them access the schedule before the event begins.
In addition, your audience will have time to think about the issues they want to discuss and other points of interest. This will make your event more engaging and you can expect success at future events, too.
Items to Include in Your Live Event Calendar
Now that you know why you should have an event calendar, you should also know what items to always include in your schedule. At the very basic, you should include:
Start and end time
Names of speakers and entertainers
Time allocated to each topic, speaker, and entertainers
Location and date
Attendees and audience participation
Keep in mind, every event is different and every schedule will likely include different points. Brainstorm the aspects that make your event unique and include the most important areas into your schedule.
Decisions to Make When Creating a Live Events Schedule
In addition to big decisions such as the goal of the event, you'll have to make additional decisions to ensure the event runs smoothly. These decisions include:
Date and Time for the Event
The very first thing you should decide is a date and time for the event.
Try to not deviate from the already established date and time. In case you have to reschedule, make sure you request the attendees' email addresses and inform them.
What to Discuss
This information you'll direct to the speakers. Some of the points in this section include components, information, and other action items that you'll cover. These points should point toward your event's overall goal.
Who Will Be Invited and How
Whether the event is open to the public or closed off to individual participants, you should target a specific audience. In addition, you'll need to know which video conferencing platforms to use.
Timeframes
Estimate the amount of time to devote to each speaker, activity, and entertainer. Try to not deviate from the originally established timeframe.
Pre-Work and Pre-Production
Any type of pre-production may include data, documents, and other materials. You'll also want to figure out the technological and security specifications during this time.
Location
Even with virtual events, you'll want to establish a location where you'll be filming. For most businesses, this location can be the office. But there are times when another location makes more sense.
You'll want to find a location with great lighting and somewhere close to transport your streaming equipment. You may also want to consider filming at a studio.
How to Check-In and Review
The lead producer or other personnel will want to check in the event regularly and review what's happening.
Discover how you think it's best to do this, whether checking in for each new timeframe. You'll also want to devise a plan for when you may need to take action.
Choosing the right event scheduler will also help. A scheduler such as Shoflo's Rundown allows you and your team to follow event progression, control speaker time, and more.
In case there are adjustments to the schedule, the platform will make schedule changes in real-time.
How to Schedule Your Live Event Using Rundown
Now that you know the importance of creating a schedule for your live event, how do you go about it? Should you choose a basic spreadsheet?
Event organizers will benefit from a virtual event platform such as Shoflow's Rundown. Here's what you need to know.
What Is Rundown?
Overall, Rundown contributes to the blueprint of your event. It shows the item-by-item sequence of events that occurs during virtual shows, gatherings, meetings, and more.
You can enter information into Rundown such as the individual activities, how long they last, and the members involved with the production of the show.
The scheduler can adapt to any schedule, no matter how simple or complex your event is.
Why Should You Use This Software?
All virtual events have specific details that producers and other staff members need to follow. Many of these details are too complex for a standard spreadsheet to handle.
Rundown is the solution to many common scheduling problems. You can input technical information and deliver this schedule to other staff members, participants, and even your audience.
The best part about Rundown is it's flexible to all event sizes, complexities, and even durations. Whether your event is only a couple of hours or lasts several days, Rundown can accommodate your scheduling needs.
In addition, Rundown can support a variety of types of information – even if your event has thousands of pieces of information.
Why Should You Use Rundown Over Other Scheduling Platforms?
While there are other scheduling platforms available, none of them are as tailored to virtual and live stream events such as Shoflo.
You can easily include all of the factors required to make your show run smoothly. This software makes any changes in real-time, saving you a significant amount of time.
What Does the Sequencer Look Like?
While Rundown may look like a simple spreadsheet, with rows and columns. However, you'll learn this software has more advanced functions than the average spreadsheet.
The rows represent each segment of the event. The columns represent aspects of the production such as video, audio, and lighting.
Use Rundown to Plan Your Virtual Events
If you're planning virtual events, you know you have a lot of preparations to make to ensure you run the best event possible.
That's why you should use a program like Shoflo Rundown. You have access to live tracking, automatic time calculations, script building, speaker time control, and more. And if that wasn't enough, Rundown also easily integrates with Shoflo's live streaming tools to help you produce a better show all-together. Try a 14-day free trial and experience the ease of planning for yourself!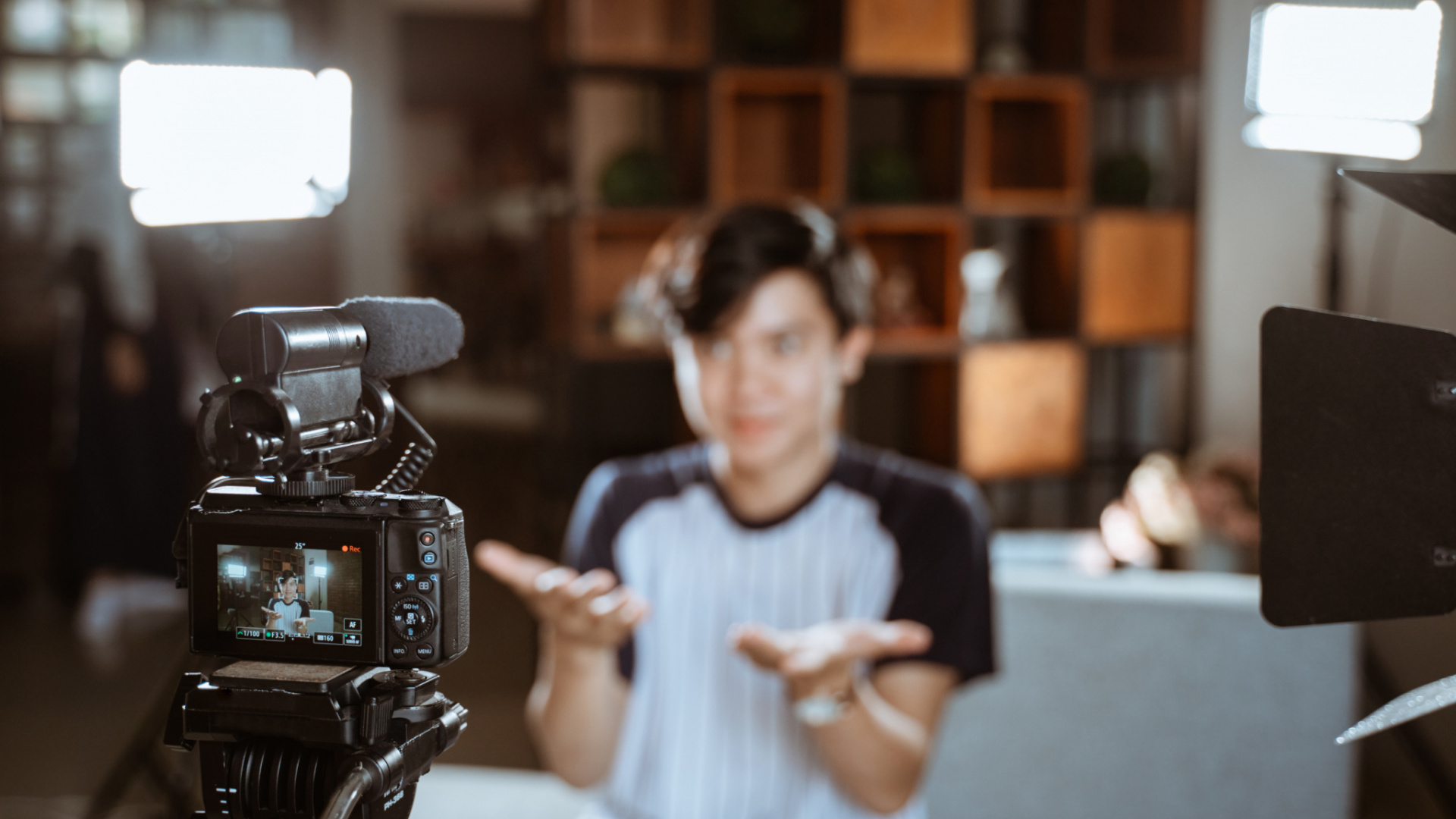 Are you unhappy with how pictures of you have been coming out lately? Learn how to look better on camera…