Also known as a show flow, cue sheet, run of show, minute-by-minute, or agenda, a Rundown is an item-by-item sequence of events that will happen within a given show, event, meeting, or gathering.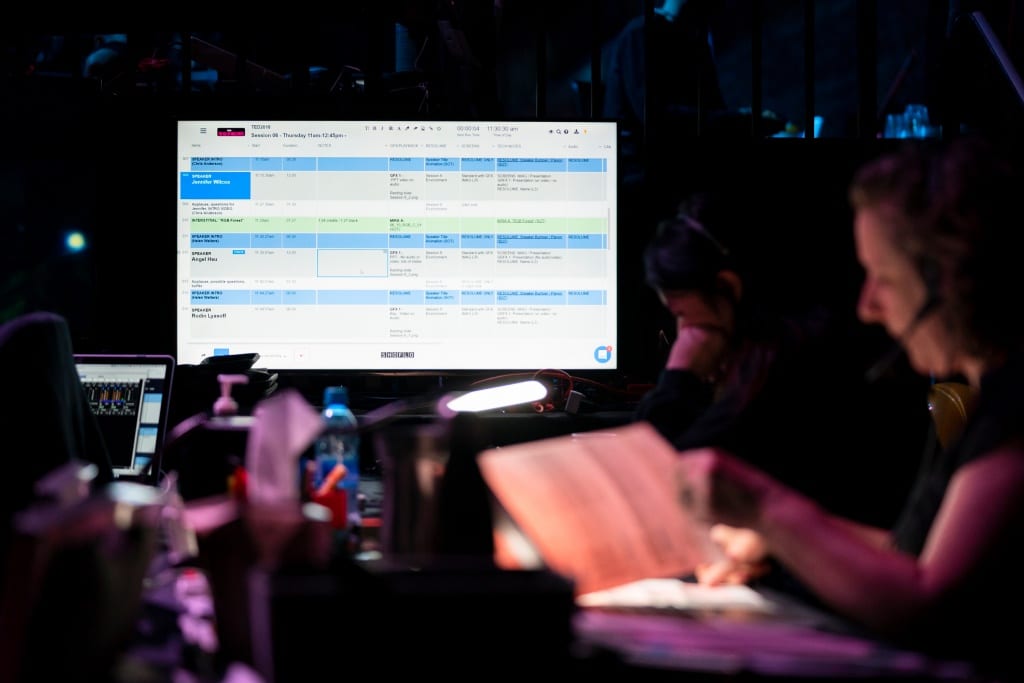 What is a rundown?
Also known as a show flow, cue sheet, run of show, minute-by-minute, or agenda, a Rundown is an item-by-item sequence of events that will happen within a given show, event, meeting, or gathering. A rundown can be either simple, stating the flow of the show plus some technical notes, or a more advanced table with various audio, video, and other staging notes. Either way, the rundown is the blueprint for what will happen in a show. Because the document is so rich with technical and production detail, everyone involved benefits from knowing what is happening, for how long, and who is involved in its execution throughout each portion of the show. It is the single most important piece of information and source of truth for anyone putting on or producing an event.
What does a rundown look like?
In its simplest form, a rundown looks like a simple spreadsheet with rows and columns. The rows represent each segment of the show, like an opening video, a presenter or a panel with Q&A. , The columns represent the specific aspects of the production like audio, video, and lighting. For example, a row would be created for the Keynote speaker and each column would contain details like how long the presenter is speaking (duration column), what mic they are using (audio column), what graphics are to be displayed on the video screens (video column), what lighting should look like (lighting column), and so on. Click below to download an example.
Why is a rundown important?
As you can see from the example above, there are specific details regarding the intro of the event. When those details are documented and distributed to the speaker, the production team, and other stakeholders, everyone has clarity regarding the show and things can move smoothly.
Imagine running an event that was several hours, or even days long. There can be hundreds, or even thousands, of pieces of information, cues, and assets that are required to make the event a success. When there is no single source of truth for that information to live, chaos is nearby. However, by clearly documenting the plan for your event and sharing that information with as many crew and key contributors/participants as you deem necessary, you can confidently pull off any size event or show.
Who creates and manages the rundown?
In most situations, the rundown is being created by the lead producer & the show caller. They are both getting their information regarding overall flow from the event stakeholder (event manager). Since the production team is responsible for meeting the expectations of those putting on the event, it is a best practice to learn about their vision early and work to bring it to life through the planning process. As you get closer to the show, the rundown is typically taken over by the event show caller for events and the live director for broadcast and television but can be shared with anyone that needs to be in the know regarding the event. One thing worth mentioning regarding Shoflo is that you can assign four different permission levels, each controlling what a crew member can and can't do. You can learn about each of the four crew permission levels here.
What are some of the differences between rundown software and other spreadsheet applications?
While rundowns have traditionally been built using basic spreadsheet software, there are many issues that come up because software like Excel was not created with a live or virtual event in mind. Using traditional table-based workflows often lead to various saved versions lost in email attachments. Once you get onsite and begin rehearsals, changes to the rundown really start to increase and saving versions and printing them off can be tedious to say the least. While it's useful for recording expenditures, planning budgets, and charting data, traditional tools like Excel and Google sheets do not allow for some of the following examples found in dedicated rundown software:
Automatic time calculations
Every item in your rundown can be assigned a duration, and Shoflo will automatically calculate your show's timing and make adjustments as your event progresses in real-time. Plus you won't break any formulas when you move things around.
Showcaller/live tracking
Show Caller Tracking allows you and your crew to follow along with the show caller as they progress from element to element. This ensures everyone involved always knows what part of the show is LIVE at any given moment.
Controlling a speaker timer
Our timing tools help you accurately time out your meeting or show, and with a shared speaker timer, everyone, including remote presenters and distributed production team members, can know precisely how much time is left in the segment and the overall show.
Building scripts and running a teleprompter
You can quickly toggle between building scripts in Shoflo, integrating a prompter within the rundown (Display & Prompter View), and keeping everyone on the same page with Shoflo backstage (Display View).
Free run of show templates
Not only does using rundown software change everything about the way you can run a show, but you can also leverage prebuilt run of show templates that will give you a head start on building your next rundown.
Final Thoughts
Whether you're on this page because rundowns are new to you, or if you've been using them for a long time and are exploring alternatives to Google Sheets and Excel, we want to invite you to give Shoflo a try for free for 14 days. We believe anyone who is responsible for producing an event owes it to themself to experience the difference between a standard spreadsheet and dedicated rundown software.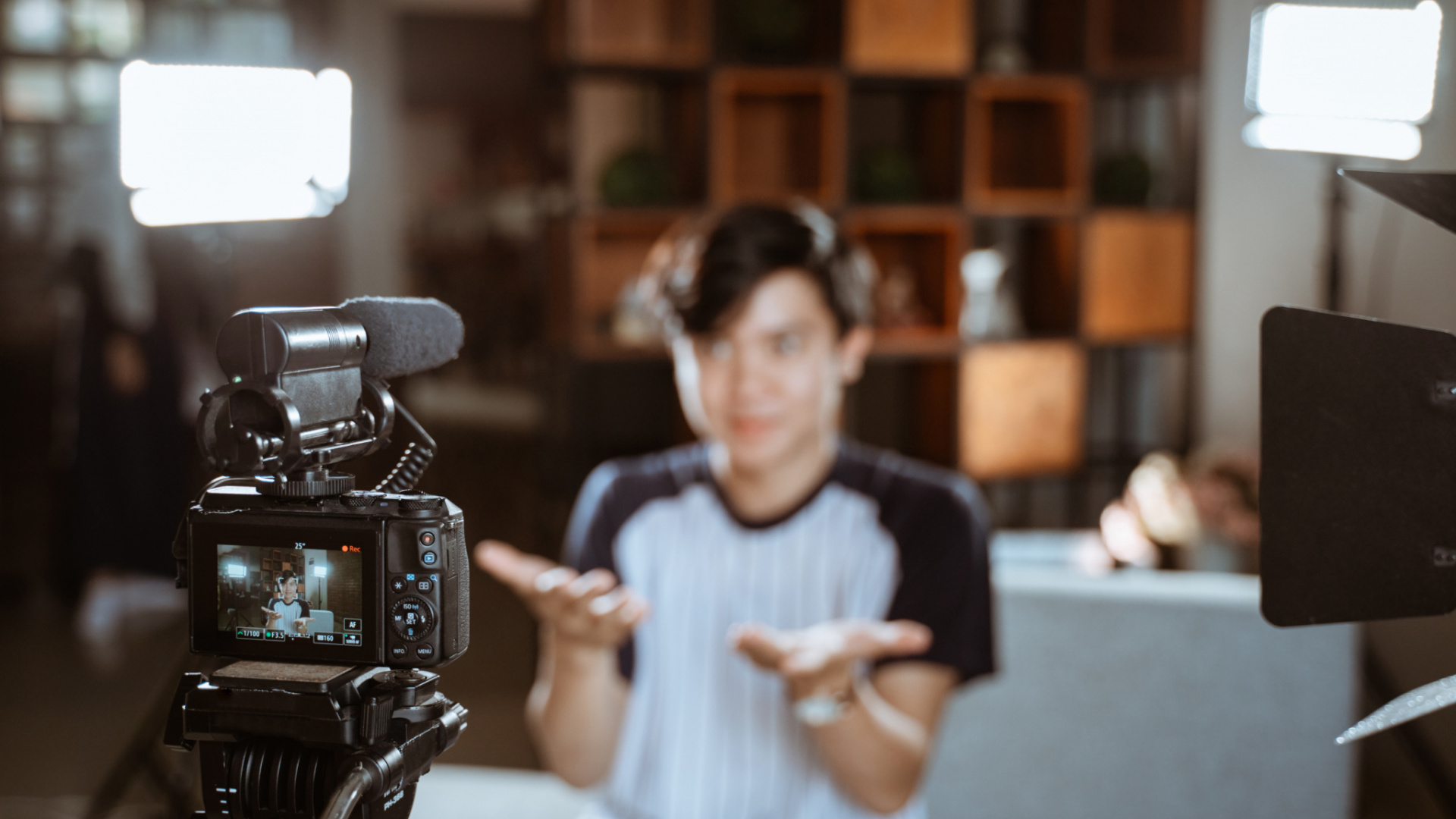 Are you unhappy with how pictures of you have been coming out lately? Learn how to look better on camera…