3 Ways to Generate and Convert New Leads With Video
Video is often overlooked in the digital marketing world. Creating videos and live streaming is a highly effective way to convert and generate leads.
Did you know that people around the world watch about 1 billion hours of video on their mobile devices per day?
Video content is the most widely consumed online. It gets 1200% more shares on social media than text or image-based content and works wonders when getting people to invest in goods and services.
The only thing better than a video is one that you can actively engage with in real-time, making live streaming an awesome way to generate leads and views. Here, we're going to talk about a few ways that live streams convert views to leads and leads to sales, so read on to boost your business success.
1. Live Streaming Can Generate Leads
There are many ways that live streams can generate leads that you can use for your business. The primary one is that you can look into who is viewing your live stream and get information about them in real-time.
Have a presenter who isn't actively speaking make notes about the people that are watching.
What are their demographics such as age and gender? What are their occupations? What aspects of your service do they seem most interested in? This is a great way to get extremely accurate information about who's interested in your services.
Additionally, because live streams require people who want to engage to watch at a specific time, they easily narrow your audience down to the most interested people..
It ensures that your most relevant target audience can ask questions and get answers without needing to worry about the basics that they're already aware of. They also will be happier with the stream and more likely to convert if they feel that they were the specific focus. Plus, other people who couldn't make it can watch the stream later when you upload it online!
The fact that your most relevant audience has been vetted out and provided to you means that the leads generated by live stream attendance are much more accurate and important than those generated by, say, random PPC ads.
How Can You Maximize Lead Generation?
To make the most of lead generation during your live stream, there are a few things that you'll need to do:
Have people enter a bit of information about themselves before the stream begins, such as

Age (this lets you put ads for your services and upload your stream to social media platforms where the bulk of your audience is)
Gender (this lets you visually tailor ads to the gender you're targeting)
Location (this helps you to engage in local SEO strategies)

Ask for their email address (to provide a link to the stream that they can click on for real-time access)
Ask what their occupation is and how they believe your services relate to their specific needs
Ask where they heard about you
Get permission to use cookies on their machine so that you can track what searches they make to get to your website, where they go when clicking to your live stream, and more
Let them enter questions before the live stream so you can see what your audience wants to be covered
Keep a log of questions asked during your stream/who seems most interested and engaged
You can use these leads to tailor future marketing campaigns to your target audience. You also will get a clearer picture of who to directly invite to future live events or give discounts and coupon codes to. The bottom line is that it will let you figure out who the people that matter are so you can be more visible to them.
2. Live Streaming Boosts SEO
You may think that search engine optimization (SEO) can exclusively be performed on content that you're uploading for people to access later. However, this isn't the case at all, and SEO-optimizing your live stream is a great way to gain visibility.
Here's what you need to do:
Include keywords in the title and description of your calendar/event page that plans out the date and time of your stream (assuming that everything is planned out in advance)
Tag your video with high-volume and low-competition keywords so that people can find/replay your stream after the broadcast is completed
Use relevant social media tags when you upload the post-stream video
Upload a video transcript to social media and your official webpage that contains links to sources that discuss topics similar to those that you discussed (this will add value for people that saw your stream live and want more in-depth information as well)
Embed keywords into the HTML of the video of your live stream
Taking extra time to ensure your SEO is on point is worth it for the long run.
Why Is This Important?
Optimizing your live stream is critical to gaining visibility. When people make a related query later, they'll find your stream and (hopefully) be engaged by the things that you talked about.
You should do fun things during the stream to make it engaging to future viewers or, better yet, upload it as exclusive content later to make real-time viewers come back and watch your stream a second time.
In addition to boosting your visibility, SEO can help you to generate leads in a completely unique way. You can use Google Analytics to assess a) who is visiting your page, b) where they came from, and c) what queries they made if they found you via Google.
SEO is also good because it's cyclical. Performing SEO tactics make you look good to Google spiders so they rank you higher.
Your higher ranking will then get you traffic that reaffirms crawlers' beliefs that you're legit. They'll keep you high up in the rankings, and since 92% of people don't move past the first page of a search engine, your business will flourish.
3. Live Streaming Makes You Memorable
People remember when they have positive and engaging experiences with a brand, and live streams are an amazing and unique way of reeling your target audience in.
Because live streaming is a unique way to engage your viewers, it makes you more memorable in their eyes. This is especially the case if you use user-friendly software like Studio so you can add multiple presenters and stream a high-quality image.
They won't bounce because of technical difficulties since you'll present clear video and audio. They also will remain focused and engaged because Studio's interface allows them to chat with other users and send questions to presenters at any time.
Viewers will also enjoy the other technologies that can be integrated with Studio: Rundown agenda software and Prompter's remote streaming system.
Good streaming technology ensures that people have a memorable and interactive experience with your brand. They likely have only been to live streams that have garbled and unclear images and speech, so a high-quality one will be a change of pace to remember.
What Are the Impacts of Being Remembered?
There are a lot of impacts to having your brand remembered by your target audience. The most obvious is, of course, that you'll likely make sales after people see your live stream. Standing out is critical to gaining customers.
However, even if you don't immediately get sales, people are more likely to think about you and come back to your business in the future. They'll fondly remember your live stream whenever they watch one that's of lower quality.
They'll look back on the things your presenters said when they encounter a problem that your service would solve. They also will remember and look for your friendly brand voice again since they've formed a connection with your live presenters.
This will lead to target customers coming back to interact with your brand in the future. They also are more likely to tell friends and coworkers in their industry about you and your stream, which gives you even more visibility.
Boost Your Business Today
While there are many ways that you can optimize your business's online presence, hosting engaging and interactive live streams is one of the best. Get started today with Shoflo and visit our website on how to schedule a demo!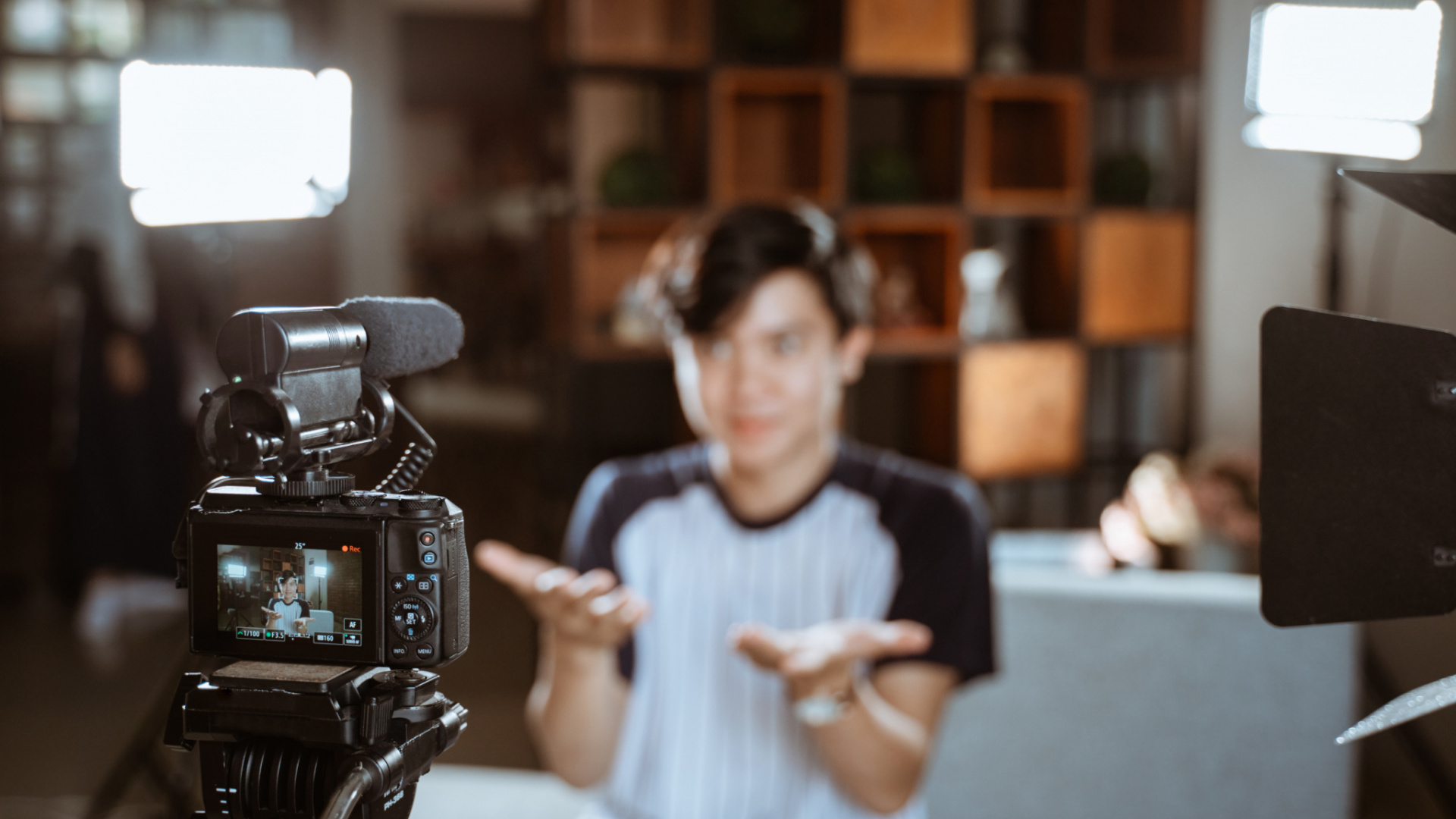 Are you unhappy with how pictures of you have been coming out lately? Learn how to look better on camera…