Fun Things to Do While Live Streaming to Excite Your Audience
Many businesses are starting to see the benefits of live streaming. However, planning a virtual event or a stream requires knowledge of what your viewers may be interested in if you want to keep it engaging.
Online engagement means a better experience for your viewers and a better representation for your company. In this guide, we're going to take a look at a range of different things you can do to keep your live streaming fun.
Q&A Sessions
Transparency is of vital importance for businesses and one of the best ways to demonstrate your company's transparency is by hosting a Q&A session. These live streams are all about answering the common questions that your customers or clients have and give you the opportunity to build trust.
So if you want to host a Q&A, what do you need to do?
We'd recommend that you either have people submit their questions beforehand via social media or email, which you then answer, or that you use a moderated chat to source your questions. This cuts down on any inappropriate or off topic comments being made in the chat and lets you keep the stream professional and consistent.
Product Demonstrations
Do you want to show off the best features of your company's newest product? Hosting a stream of a demo is a great way to show off it's value to customers and build interest.
No matter what kind of products or services that your business sells, there is a way to show it off and get in front of potential customers. If you sell cars, consider going on a test drive as part of the stream. If you create computer software, you could screen share and show your viewers how it works.
These kinds of streams can also serve as a tutorial for those newcomers to your product. You can give advice to people in the stream chat, answer questions about the product, and show off some neat tips and tricks for it.
These kinds of streams can build a lot of interest in your product and also add value to the product for the customers who have already bought it.
Live Interviews
If you've got a big catch and want to interview an influencer or a member of your team, then consider streaming it. These interviews can get a lot of attention, especially if you've managed to get an interview with a someone of influence or a celebrity.
However, if the interview isn't with someone particularly famous but is with, for instance, your COO, this can still get a lot of attention. It goes hand-in-hand with the Q&As that we mentioned earlier as they both build trust in your company and demonstrate the transparency that you seek to achieve.
Give Your Views On a Trending Topic
Is there a particular topic that is trending that you can look at from your industry's perspective? You'd be surprised at the range of topics that you can look at from your business' angle. While some may be obvious, almost anything can be looked at from your slant.
These kinds of streams can attract a lot of traffic as they will capture the attention of those who follow trending topics. This means that you can capture views from people who may not have heard of your company before.
If you're looking for a way to not only keep your stream fun but improve your viewership figures, then take a look at what's trending right now. If possible, you could plan for future trends too, and plan your content around these. While you won't strike gold every time, when you get it right, you increase your chances of going viral and getting a lot more attention.
Host Quizzes
If you want to add some fun to your live streams, consider hosting a quiz. Streamed trivia nights have been very popular during the ongoing quarantines, and will be popular for sometime after too.
Hosting a quiz is a fantastic way to make people see your company as a fun and interesting brand. It also forges strong engagement, as you'll be relying on your viewers to keep the stream moving.
Whatever you decide to theme your quiz around, ask people to sign up in advance so you know whether there is enough interest for the stream to go ahead.
Live Streaming From Events
Have you gone to an industry event that you think your followers might be interested in? Pull out your phone and show off the event! These kinds of streams are very popular, especially in the entertainment industry, as few viewers will likely have had a chance to go to this kind of event themself.
Explore the event and take a look at various different booths, speak to people, and give your viewers a feel for the tone of the event. Let them know what's happening and what you're doing there too: if you're going to be giving a talk, for instance, let your viewers know the details and where they could tune in to watch.
Giving your audience this kind of peek behind the curtain goes a long way towards transparency too and builds a keen interest in you and your industry as a whole.
Going Behind-the-Scenes
Viewers love to see the behind the scenes features. Getting to see something that they would never normally see is a fantastic incentive for viewers to watch your stream and will also keep people engaged. Take your views around your workplace or show them a current event going on.
If you'd like to, you could take requests from viewers about where to go behind the scenes, so long as you can get permission. If you have a large manufacturing wing at your company, you could go on the factory floor and show viewers how your products get made.
Host a Webinar
Are you experts in a certain field? There aren't many better ways to show off your expertise than by hosting a webinar. Let's say you're an SEO company: why not show your viewers some techniques that they can use to improve their SEO for free?
While you might be nervous about offering up industry knowledge like this for free, you don't need to worry. Most people will still prefer hiring professionals to doing it themselves and it demonstrates that you know what you're talking about.
Offering up a bit of knowledge like this shows why people should hire you. If you can't prove your assertions of quality, then people have little reason to hire you or use your product.
Create Fun and Engaging Live Streams
When you're live streaming, staying fun and interesting is vital if you want to keep your audience engaged. We hope that our ideas have inspired you, but they're only one side of the coin.
A good concept is the foundation of a live stream, but you also need the stream itself to be high-quality. Using software like Studio is a great way to improve the quality and professionalism of your stream.
If you'd like to learn more about how our software can help you, schedule a demo with one of our Product Specialists and see our Shoflo tools in action.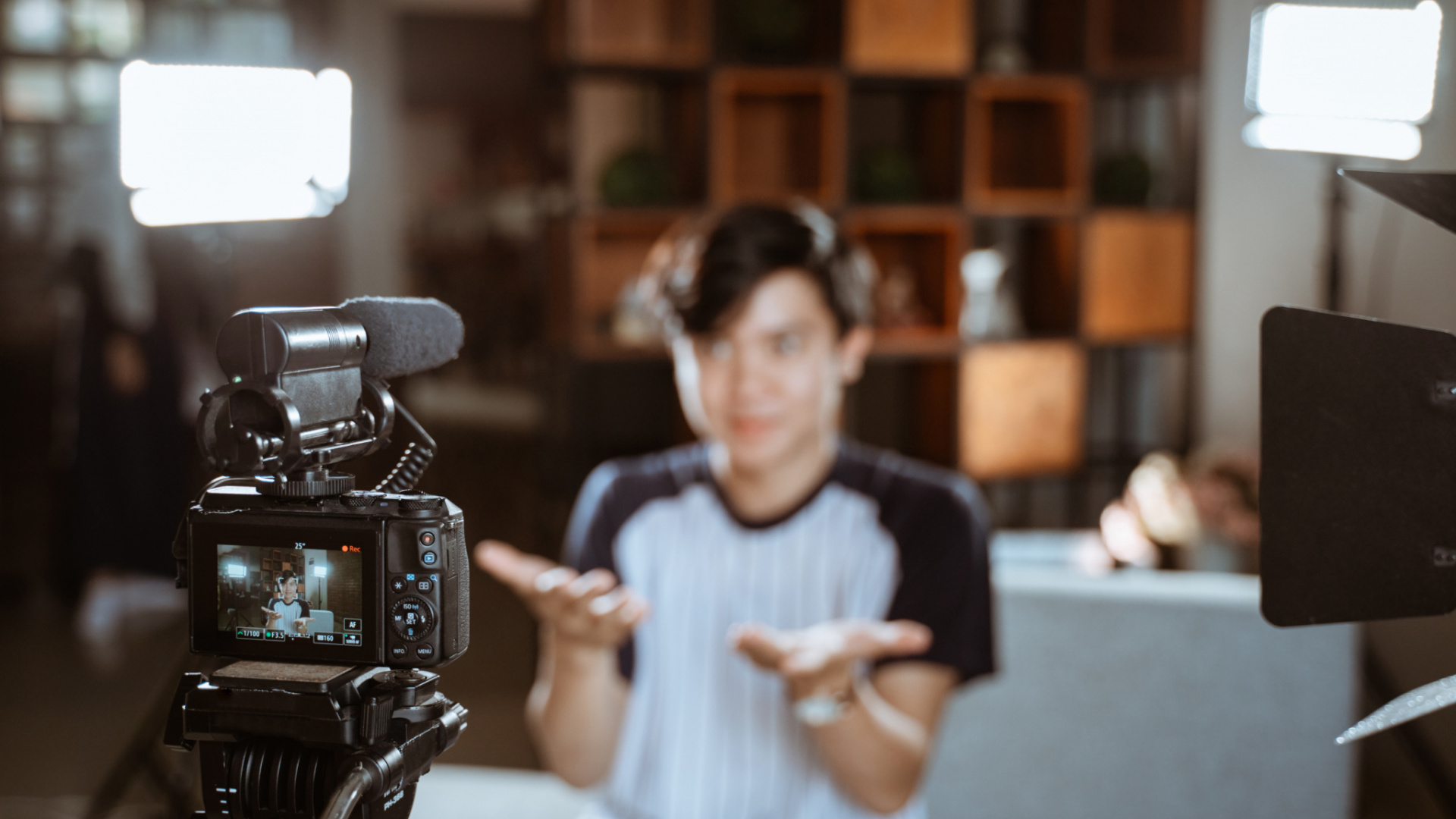 Are you unhappy with how pictures of you have been coming out lately? Learn how to look better on camera…