How to Keep Your Audience Engaged During a Live Stream
Around 49% of marketers believe audience engagement to be the #1 factor that makes a live stream successful. Additionally, 78% of businesses believe that engagement leads to a positive ROI. You'll need to have some unique and interactive strategies to ensure continued interest.
From polls to live chats to video quality, there are a lot of ways that you can boost viewer's interest in your stream and make it memorable for everyone. Here, we're going to talk about some of the best ways that you can engage those who mean the most to your business. Read on for some ideas on how to make your live event an interesting one that your audience will remember.
Know and Cater to Your Target Audience
The first step to creating an engaging live stream is to identify your target viewers and what they want to see. You can use Google Analytics to track the demographics of those who most often visit your website. Additionally, you can take a look at some of the leads generated by your landing page's lead magnet and see what occupations and industries they work in.
Once you know the demographic and interests of those that you want to view the stream, consider what these people would like to see. Tailoring your event towards those who matter most is the first step to getting people interested and engaged.
Promote your event on platforms that your target audience is most likely to be on. Direct emails are perfect for exclusive live streams meant for a small group like corporate or internal leaders. Facebook and other social media may be a great platform for young adults and young professionals.
Make Sure Your Platform Is HQ
Many live stream operators struggle with poor-quality video and audio when speaking. This can be a setback for viewers because they'll have trouble understanding what is being said, along with distorted images or audio that doesn't match up.
Using a specialized platform like Studio ensures that you'll be showcasing your panelists in high-definition. Viewers will therefore feel as though they're actually there with your speakers and remain engaged, ultimately producing a better show.
Break Down Large Information Into Smaller Points
Once you're set up with your platform, it's important to make sure that you break down information into small pieces for your viewers to fully grasp what is being explained. If the message is all over the place and not telling your audience the relevant information in a logical order, they're likely to become confused and maybe even disengaged.
Talk with your panelists before the live stream and create a rundown of your show. This rundown will have timestamps when you should move on to new topics so that the show runs smoothly and efficiently. A good suggestion is to load your talking points into Rundown, or your planning software, to easily integrate topics within the schedule. These talking points will all work together to create a larger picture, creating a better show.
Bring In Relevant and Knowledgeable Speakers
It's important when booking speakers and hosts for your event to choose those who can bring insight and experience to your audience.
Most likely the audience you're streaming to has basic industry knowledge, which is why they are engaged with your brand. This is the tension of providing new information to those who are industry experts, and yet still be able to reach the new customer or beginner level. Carefully consider the topics that you want to discuss in your stream. Choose panelists based on what you're specifically aiming to teach viewers about.
By bringing in other speakers, case studies, and more, this provides a solution to the tension of managing all audiences. Another pro to having someone as a guest is that the weight of providing information is not on your team.
Enable Chat While Live Streaming
While letting your audience chat with each other while you speak may sound like a distraction, it actually boosts their engagement with the live stream by 150%. Businesses have found that including a live chat option during virtual events actually can lead to 21% sales conversion.
Allow access to chat boxes on your stream even while your panelists are speaking. This will let them talk to each other, ask questions about what you're saying, and get experts from other companies that are viewing your live stream to answer other viewer's questions. Your audience is watching because they care about the subject matter- each of them is likely an industry expert that has something to share with others in their market.
Audience chat also lets people's excitement build off others' and become even greater. Since excited viewers are more likely to invest in your goods or services, listen to what you're saying and take it to heart, or otherwise accomplish the goals of your stream, this is a great way to attain your objectives.
Set Time Aside for Q&A
71% of marketers use polling as a way to make sure that they keep the attention of their viewers. It allows people to interact with what's being said in the stream and therefore entices them to pay closer attention and send messages. The same applies to Q&A sessions where viewers can ask about the facets of your company or product that matter most to them.
Rather than simply doing one Q&A session at the end of your stream, you may want to hold shorter ones throughout it. Having a small Q&A period of maybe 5 minutes or so after each bullet point on the agenda means that your audience can clear up confusion immediately after it arises. They'll be more engaged when their clarification questions are answered and when they can ask how what you're saying is relevant to them.
Short, frequent Q&A periods also help to keep presenters on schedule. They ensure that topics will be broken up into the bite-size chunks that we previously discussed as being essential. Your audience will therefore get a more cohesive and well-organized stream to interact with and stay engaged by.
Quiz Your Audience (in a Fun Way)
With applications like Kahoot, it's easier than ever to get people involved in your live stream. You can send out quiz questions that people can connect to via their Smartphones. They then can play trivia games anonymously against other viewers.
This will provide some friendly competition so that people can showcase their knowledge of what you are talking about. Those who pay more attention to your live stream will rack up more points and be able to trade them in for prizes later.
When you do this, you are encouraging your viewers to not only interact with your panelists but also to interact with each other. This is beneficial for the same reason the set setting up a live chat is.
Host a Promotional Giveaway
In addition to giving out swag as prizes for winning trivia contests, you can also host promotional giveaways on the live stream. These can be treated as raffles where you email out codes to those who RSVP and say they will be in attendance.
You can randomly draw these codes to give people coupons for discounts on your goods and services, subscriptions to what you have to offer, and items such as T-shirts and coffee mugs. Doing this at random intervals throughout your live stream will encourage people to be paying constant attention to what you have to say.
Tell them to have their email codes up on the screen is so that they can claim their prize immediately after you announce it. Consider announcing codes at the beginning of every Q&A session that you host (or every few Q&A sessions demanding and how many prizes you're willing to give out).
Make the Stream Accessible
Finally, make sure that you upload the live stream to all social media platforms (and your official webpage) after it has been completed. This will allow people to go back and view the live stream again if they missed anything or want to refresh their memory about any topics later.
You can also upload the transcript as a document directly from Script to these platforms. People can view the agenda items as a bulleted list with time stamps.
Start Streaming With Shoflo Studio
While ensuring audience engagement during a live stream is a challenge, it's vital to the success of your event. When viewers are interested in what you have to say, they'll do more than view you as an authority. They'll believe you to be the best in your industry, which will lead to happier employees, more active customers, and more.
Now that you know how to keep your audience engaged at your event, it's time to start streaming like a pro. Schedule a demo with one of our Product Specialist to see Shoflo in action.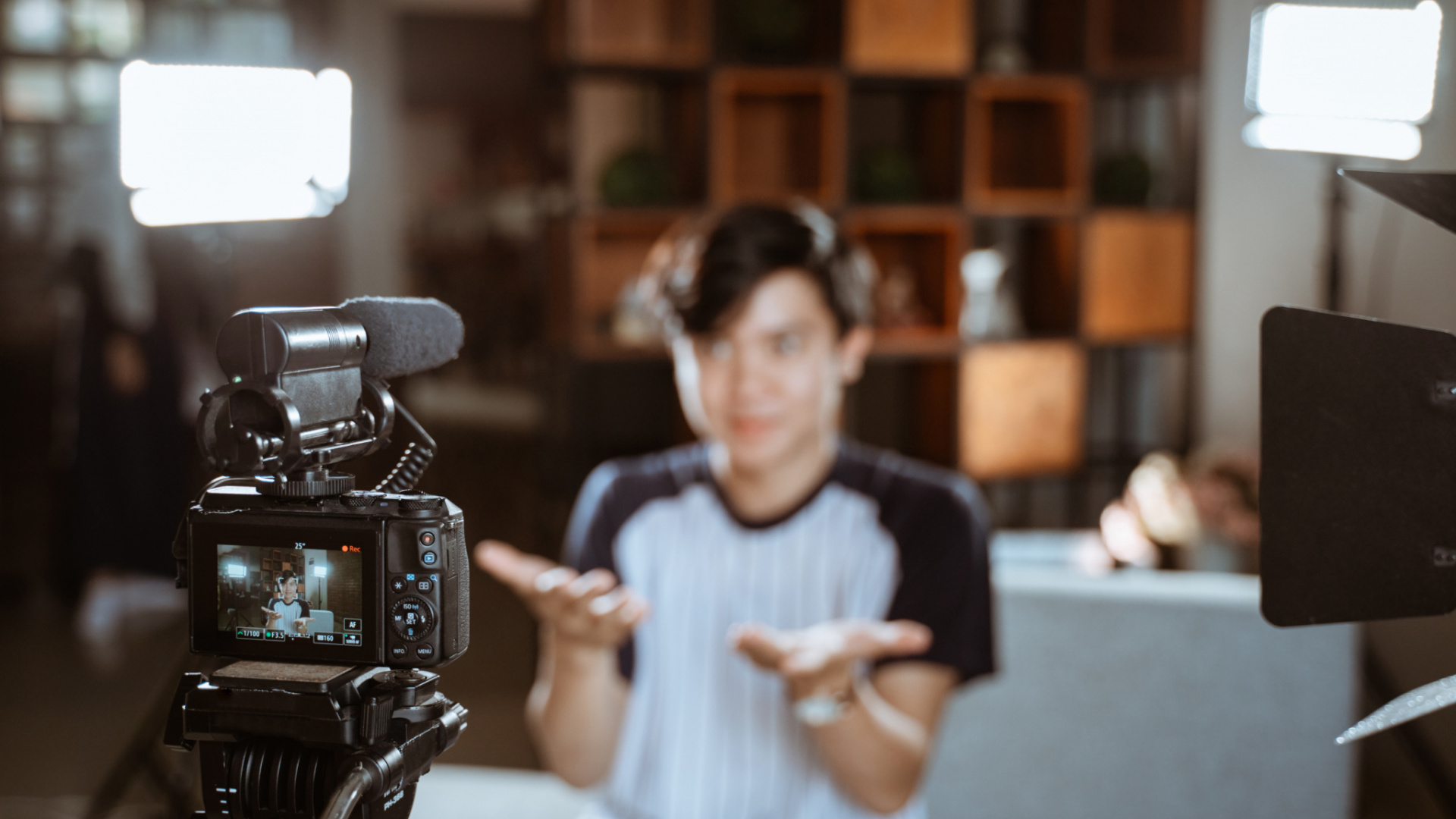 Are you unhappy with how pictures of you have been coming out lately? Learn how to look better on camera…