How to Find the Right Live Event Production Partner
Planning and executing a large scale event is a demanding feat that cannot be accomplished without the right team. One of the most important parts of building a successful event team is choosing the right live event production partner.
Planning and executing a large scale event is a demanding feat that cannot be accomplished without the right team. One of the most important parts of building a successful event team is choosing the right live event production partner. Identifying the best partner company has the potential to be a long and difficult journey, but you can make this process much simpler by following the steps outlined below.
1. Identify Live Event Production Company Responsibilities
The first step in identifying an event production partner is outlining the most important tasks required for your plan to become a reality and identifying which tasks your partner will be responsible for. These specific needs will vary significantly depending on what type of event you are planning. Corporate events, brand experiences, conferences, sporting events, concerts, and festivals all demand very different things from production companies. When creating this list of responsibilities, keep in mind questions like:
"Will I need sound and lighting technicians?"
"Will my event have multiple speakers who need to be cued?"
"Do I need a large crew?"
"Are there going to be any interactive components?"
"Does my venue have the necessary equipment or do I need to rent it?"
"Will my event be broadcasted?"
Being hyper-aware of specific necessities that you want to outsource to a production company will allow you to set clearer evaluation criteria for choosing a live event production partner.

2. Set Evaluation Criteria for Your Search
Before you start to look for an event production partner, you have to set clear evaluation criteria to guide your search. Your criteria should include broad must-haves like location, budget, and timeline as well as more granular needs such as your required partner responsibilities, experience, niche expertise, partnerships, and certifications. If you're not sure how to get started, refer to this guide for creating evaluation criteria for choosing a live event partner.

3. Research Event Production Companies
When starting your search for an event production partner, it is important to you utilize the right channels. It's almost instinctual to kick off any research project with a Google search, but this usually isn't the most efficient way to conduct an information search. Google and other search engines can provide a treasure trove of information, but sifting through individual search results can be time-consuming and unfruitful. We recommend starting your search by consulting your network and browsing online event company directories like Top Event Agencies: The Ultimate Directory and The Event Marketer It List. While you can find production companies on search engine results pages, live event production agencies listed in directories or shared by your network are pre-vetted and more likely to be a quality match. You should start your search with broad criteria like agency location or industry and slowly narrow your criteria until you have a short list of top choices.

4. Evaluate Your Options
Once you have a few top candidates, you should rigorously compare how well each of them meets your needs. You should evaluate your options based on the criteria you set in step 1, but we provided a few examples to help you with the process.
Ability to Work Within Your Budget
At first glance, this one might seem a bit obvious; of course you need to find an event production company you can actually afford. However, there is a clear difference between finding a partner that fits your budget and one that is willing to work with your budget. If an event production company spends the time to sit down with you and figure out a budget that works for both of you, it is a clear indicator that they are invested in your project and this relationship.
Specific Expertise
One of the most important things an event producer can bring to the table is experience. A quality partner should have some sort of expertise that makes them stand out as a good fit for your event. This could include but is not limited to experience with your type of event, industry, audience, company, or venue. The best production companies offer more than just their ability to produce an event.
Crew Size
Based on the size of your event, you probably have a vague idea of how many crew members you are going to need. You should consider whether or not partners have large enough crews to produce your event, and which party will be responsible for finding freelancers if the event company's crew is not large enough for your event.
Equipment Rental
Depending on what type of event you're planning, you could have a variety of audiovisual equipment needs. During the selection process, you should find out if the production company will provide equipment and who will handle the rental process if they don't.
Strong Communication Skills
Communication is a critical component of a relationship with any outsourced partner. You will want someone who can understand your vision and will keep you updated throughout the entire production process. Poor communication wastes times during pre-production and will lead to mistakes on event day. Be sure to pay extra attention to how well you and potential partners are able to communicate during the selection process, because communication will only get more difficult as work on the event begins.
Likability
Some people may consider likability to be a trivial aspect of business relationships, but it is actually a crucial component of building a productive partnership. When you choose to outsource to an event agency, you are essentially asking strangers to become a critical part of your team. If you want to host a successful event, you need to have a positive team dynamic where people actually enjoy working together. You will spend countless hours working in tandem with your event production partner, so it is crucial to choose a team that you will legitimately enjoy working with.
References
Before making a final decision, you should perform a light background check on your top choices. Thanks to the internet, this step is fairly straightforward. Most companies will have case studies posted on their website as well as plenty of reviews on their Google Business listing and Facebook company page. Read through these first to get your own perspective on the company, and then consult your own network. If reading reviews and talking with colleagues isn't enough, reach out to your potential partners and ask them if they can connect you with some of their past clients.

6. Choose Your Live Event Production Partner
After contacting everyone on your shortlist and rigorously evaluating each candidate, you will probably have a strong idea of who is best suited to partner with you for your upcoming event. However, if the choice isn't so clear, take time to reconsider your initial criteria. Odds are, your needs evolved during the search for a partner and you will need to outline a new set of requirements and evaluation criteria. After rescoping your criteria, take time to reflect on which event production company best meets your needs. Hopefully, realigning your needs will make the choice clearer; if it does not, you might want to go back to step 3 and expand your research. Choosing the right partner is key to a successful event, so it is important that you are scrutinous in your selection process (as long as it does not interfere with the timeline of your event).

7. Select Your Event Production Tech Stack
After you choose your live event partner is important to the success of your event, you need to make sure that the live event technology you use helps you get the most out of this relationship. Traditionally, many event producers create rundowns in Excel spreadsheets and use a combination of emails, text messages, dropbox links, and printouts for communication. This creates a disjointed workflow that makes it difficult to stay up to date with the progress of the event.
If you replace spreadsheets, emails, texts, dropbox, and printouts with a software built for event production, you will decrease time spent on pre-production and improve communication across your event team. Shoflo is the first live event production software that allows teams to collaborate on rundowns, schedules, and other event documents in real-time on any-device. This means that any edits made to an event can automatically be seen by any team member, no matter where they are or what they are doing. Production companies will partner with you to bring your event to life, and Shoflo will partner with you ensure your vision is executed as smoothly as possible.

Congratulations! Now you're equipped to find the best production partner for your next live event. However, selecting a production company is only one piece of the event production process. If you're looking for support at every step of the way, download The Complete Guide to Event Production.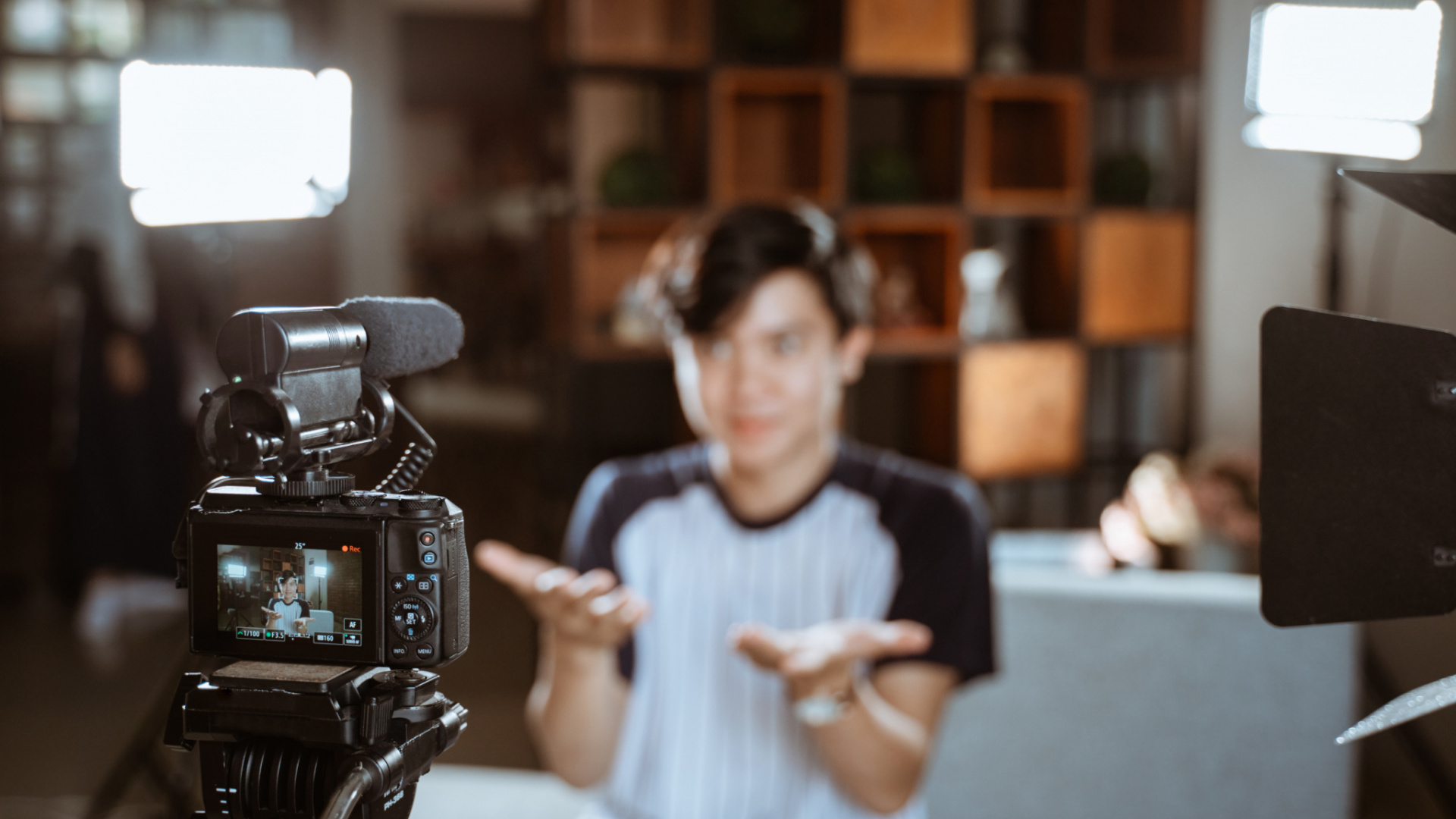 Are you unhappy with how pictures of you have been coming out lately? Learn how to look better on camera…