10 Effective Tips to Host a Successful Virtual All-Hands Meeting
Virtual all-hands meetings have become an essential part of the remote work experience. See 10 effective tips to host a successful virtual all-hands meeting.
While department-level meetings are important, an all-hands meeting brings your entire organization together for an informative and motivational team-building experience.
Cohesiveness is a crucial part of business success. All-hands meetings ensure that all team members are on the same page, working towards the same goals.
In light of the recent pandemic, virtual meetings and events are becoming the new normal. Although it can be difficult to convey information, incentives, and inspiration using live streaming software, it's not impossible.
Keep reading to uncover 10 tips on hosting a successful virtual all-hands meeting that will inspire and inform.
1. Consider Location and Time Zones
With nearly 42% of the American workforce working remotely, most companies have employees living and working across the globe. Before you plan your all-hands meeting, be sure to check every employees' location and time zone.
A 9:00 a.m. virtual meeting might work great for your New York staffers but not so great for those living in California (where the sun isn't even up at 9:00 a.m. Eastern time).
International companies have even more time zones to consider. Although you may not be able to accommodate everyone's needs each time, choose a time that's convenient for the majority of employees and alternate if needed. Doing so shows staff members that you value their presence and role in the company.
2. Ask for Input During the Planning Process
Speaking of valuing employee contributions, make your team members active participants in the planning process. All-hands meetings don't happen as often as department-meetings and offer a rare opportunity for company-wide brainstorming and interaction.
Ask for suggestions, ideas, and talking points. You want your virtual all-hands meeting to catch (and keep) everyones' attention. By including topics your staff is excited about, you're more likely to hold their interest.
Create a planning committee with one representative from each department. This ensures that all opinions and viewpoints are considered and represented.
Committee members may also think of meeting logistics that you overlooked including the time of the meeting and what live streaming software you'll use.
Invite team members to ask questions prior to the virtual meeting. This creates excitement and anticipation leading up to the actual event.
It also gives you an inside perspective into your employees' pain points and questions.
3. Create an Agenda and Guidelines
Even a virtual meeting needs to run smoothly, which is why you need to create an agenda and rules. These guidelines are even more important during a virtual meeting where you might experience unplanned miscommunications.
Provide all employees with a detailed agenda prior to the meeting so they can prepare any questions or comments. The agenda also helps team members follow along and stay on track.
Rules help preserve your company culture and ensure that everyone feels heard and respected. Make it a rule that each participant can only ask a set number of questions and no one is permitted to talk over anyone else.
Simple rules like these help keep the meeting running smoothly within the allotted time.
4. Choose a Moderator
The best way to ensure your agenda and rules are followed is by appointing a moderator. It's the moderator's job to keep the meeting moving forward. They also maintain positivity and productivity.
When the conversation veers off track, the moderator brings things back into focus. They can defuse a tense situation and handle any rants or unwanted negativity.
Moderators make sure everyone who wants to speak has an opportunity and keeps participants engaged.
Select someone who knows about all facets of the company so they can make quick, tactful suggestions.
5. Plan for Technical Mishaps
Can you hear me now? Technical mishaps are unavoidable, which is why planning ahead is crucial.
Frozen video calls, video with no audio, and poor Wi-fi connection are just a few casualties of hosting virtual meetings. Glitches result in lost information and opportunities.
Avoid losing Internet connection (and your attendees' attention) by planning for technical hiccups and troubleshooting both your software and equipment prior to going live.
Have your technical staff on hand during the meeting to address any inconsistencies as soon as they arise.
6. Send a Formal Invitation
Employee morale is an important part of company success. What better way to make your staff feel appreciated then by sending a formal invitation for your all-hands meeting?
Make the invitation as detailed as possible, including the exact time, attendee list, and agenda. The more information you give, the more involved your employees will feel.
A formal invitation also ensures that everyone has the most pertinent information at their fingertips. No one can claim they missed the email or didn't know the log-in information for the live streaming software.
Encourage attendees to RSVP to the meeting just like they would a formal event. This holds them accountable and also lets you know exactly who's coming and who may have missed the memo.
7. Plan an Interactive All-Hands Meeting
No one likes to be talked at. Your all-hands meeting should be an interactive event not a monologue.
Distractions are inevitable during virtual meetings. Hold the audience's attention by creating a fun, interactive experience that requires employee participation.
This helps keep everyone engaged and on their toes. It's also a great opportunity for team members from different departments and time zones to interact and get to know one another.
Live polls, quizzes, and even productive games and team building activities are all great ways to get employees involved through the screen and across time zones.
8. Make it a (Safe) Social Event
The COVID-19 pandemic has made socializing harder than ever. Which is why it's important that your all-hands meeting is as much a social event as it is centered on work and productivity.
In a perfect (non-social distancing) world, all-hands meetings allow employees to mingle, network, and feel a sense of unity. Bridging that gap during a virtual meeting can be difficult, but not impossible.
Encourage teams from different locations and offices to find a safe place to meet and participate in the virtual meeting together. This could be a conference room, coffee shop, library, or other area that accommodates social distancing.
Team members can all log-in and participate in the meeting at the same time. Although they can't socialize with other departments in-person, they still have the opportunity to connect and socialize with their local coworkers and affiliates.
Take it one step further and cater the event for whatever groups secure a safe location.
9. Focus on the Task at Hand
This is true of any meeting, virtual or not. Staying focused and on task is difficult for both you, as the presenter, and your audience. At least during in-person meetings, you can look team members in the eye, create a lively environment, and use other techniques to get and keep everyone's attention.
It's not as easy to accomplish this during a virtual meeting.
To help keep everyone alert and focused, avoid multitasking. Stick to the agenda you've created. Don't try to accomplish too much at once.
If multiple team members are presenting, avoid doing menial tasks during your break. It's tempting to check or send emails and even scroll social media.
Don't do it! A simple distraction during a virtual meeting could be disastrous, especially if you're called upon to speak or comment and you've lost track of the topic.
10. Sum Up and Follow-Up
Your work doesn't end once the all-hands meeting is over. Summing up the main points and then following-up with your employees ensures that you drove the message home.
Before the meeting concludes, sum up the main points and ask if anyone needs clarification. Allow time for this when creating the meeting agenda and timeframe.
After the meeting ends, send a follow-up email that includes a recap of the meeting notes. Thank your employees for attending and mention any specific contributions they made.
The goal is to make every team member feel essential. Mentioning them by name, thanking them for their participation, and acknowledging their contributions to both the meeting and the company offer incentive for continued hard work.
You can also use this opportunity to address any questions or topics that weren't covered during the original virtual meeting.
Think Outside the Box for Your Next All-Hands Meeting
Getting and keeping the attention and respect of your employees in-person is one thing. Doing so during a virtual meeting is something entirely different.
An all-hands meeting is a rare opportunity for team members from across departments and the globe to meet, interact, and brainstorm. Just because you can't meet in-person doesn't mean you can't host a successful and productive event.
From internal meetings to webinars, our team members at Shoflo are dedicated to bringing companies together across departments and time zones.
Our unique Rundown software allows for collaboration and teamwork in real-time.
Shoflo Studio allows you to connect face to face with ease of control for hosting webinars and online meetings.
Planning a virtual meeting has never been easier.
Schedule a demo today with one of our Product Specialists and let's make 2021 your most successful and productive year yet!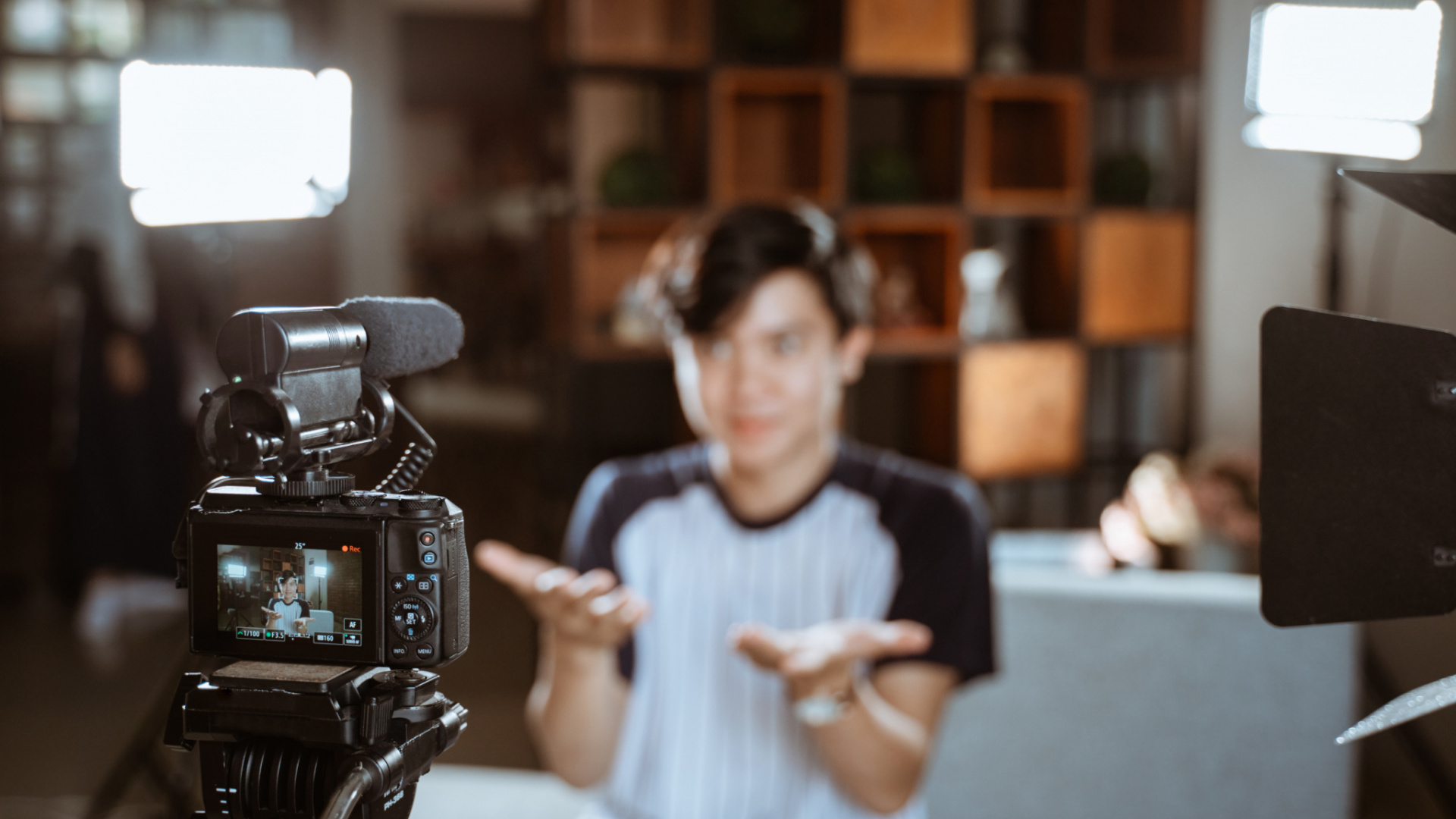 Are you unhappy with how pictures of you have been coming out lately? Learn how to look better on camera…