Going Live? Tools for a Successful Live Stream
So, you've decided you're going to start live streaming to expand your reach? Consider these tools before going live.
When you think of streaming you might think of Twitch, video games, bloggers and social media users. However, businesses are now starting to jump into using live streaming as well and seeing how impactful it can be. Creative brands, webinars, meetings, and more are a few of the ways live streaming has become a useful tool and the good news is that you can use it for your platform as well.
Using the right tools can make or break your live stream. As a beginner, it can be overwhelming to know exactly what you may need to have a successful stream. That's where we come in.
In this guide, we're going to take a look at the vital live streaming tools that you'll need to put on a great stream and attract more followers. If you want the best chance of success, then you'll need these live streaming tools of the trade.
1. A Good Camera
One of the first, if not the most, important items you need is a good camera. Thankfully there is a plethora of camera on the market from all price points. Although the higher performing camera's will most likely be costly, you can still find entry level cameras that will do the trick.
Entry-level cameras are typically lightweight and don't feature some of the advanced features you'll get on more expensive cameras, but for a new streamer or small business, they're often a great start. A typical entry-level camera for live streaming should come in at less than $700. Look for a camera that shoots in 4K for added versatility.
If you want to step up your production quality, you could consider using a DSLR camera to shoot video, as these give you much greater granular control over your video.
These types of cameras are perfect for recording footage that you can stream out as part of your stream, but you're going to need a webcam too.
You should invest in a good aftermarket webcam that boasts a high-resolution picture, a good field of view, and great color balance.
2. A Great Microphone
If you use a microphone at home, you probably plug it into your PC using a 2.5 mm microphone jack.. While these are acceptable for gaming sessions and internal meetings, to host a live stream, you will want something of higher quality.
Think about the quality of the world's most popular podcasts: do you know how they achieve that level of audio quality? The answer is simple: they use good quality microphones. While you don't need to go as far as Joe Rogan and build a full studio, you should invest in a good condenser mic.
These types of mics feature a low-mass diaphragm that allows for much more accurate sound recording. Some great condenser mics are made by companies like Blue, famous for their Snowball and Yeti mics.
Like with a camera, a higher quality mic will only improve your overall live streaming event.
3. Other Important Audio Equipment To Consider
A good mic is very important but if you want to have more than one person on your stream then you may want to consider investing in other audio equipment too. Two top pieces of kit that you should purchase include an audio interface and a field recorder. Having a good mic set up is important, but if you're planning on having more than one speaker on your live stream, you may want to consider looking into other audio equipment that would suffice. We recommend investing in an audio interface and a field recorder if this is the route you should go.
An audio interface is a small box that lets you plug multiple microphones into it with a single output. It works like a next-level soundcard and lets you adjust things like gain on the go. This means that your guests will always be recorded well, there won't be any issues with volume or all of you having to crowd around a single mic.
A field recorder is perfect if you want to record someone off-stream, so you can play it back later. These recorders usually look like compact walkie-talkies, with two microphones on top of the device. This means that you can record what's behind them, in front of them, or all around.
If you're going to be at a conference or other event and want to make sure you can capture that great interview so you can stream it out later, you'll definitely want to get a field recorder.
4. A Phone Tripod
While traditional streaming that uses a computer is still very popular, using your smartphone to stream on social media is also a great way to boost your brand. Yet if you want to stream from your phone, wobbling it around in your hand won't do your content justice.
The solution is simple: invest in a tripod for your phone. These small devices mean that your phone's video will be more stable and will look far more professional. These tripods vary in cost but start at around $20 for a decent option.
5. Lighting Equipment
Lighting can make a huge difference to the quality of your stream's video. You can have the best camera in the world but if you're deep in darkness, the picture isn't going to be great.
If you're recording outside, this is less of an issue, but you will want to ensure that everyone on the stream is in good light. If you think that shadows will be an issue, consider buying a reflector. This is a large white screen in a frame that, as the name implies, reflects light, and lets you fine-tune the lighting for each person or product you film.
Recording inside, you've got a few different options for lighting but for cost-effective lighting, LED lights are the best choice. These lights are cheap to buy and run, and are very bright. This means you'll get a lot of bang for your buck and can record in darker settings more easily.
6. Smartphone Microphone Add-On
If you're going to stream from a smartphone, you should consider buying a smartphone microphone. These are small microphones that fit onto smartphones and boast much higher sound quality than the built-in mic that your smartphone has.
You can also buy smartphone microphones that include a tripod, allowing you to get the full package for a smartphone set up. However, you should check that the microphone is compatible with your phone before you purchase it. For instance, one that works with iPhones will not work with Android phones, so if multiple people are going to stream, you should buy multiple versions.
7. Smartphone Lenses
When you're upgrading the microphone onto a smartphone, you should also consider upgrading your smartphone's camera. These lenses can improve the picture that your phone's camera produces by quite some margin. They offer improved zoom as well as opening up unique techniques like fisheye effects to your smartphone.
The variety of lenses makes recording on a smartphone far more viable and there's a lens for nearly every situation. For instance, if you're speaking to a number of people and want to get everyone in the shot, you could use a wide-angle lens.
8. Streaming Software
It's one thing to simply go live on social media, and another to have an entire live stream set up. If you want to broadcast sophisticated, well-made streams, then specialist streaming software like Studio can help you.
Studio lets multiple people present on the stream, with up to 10 presenters on screen at any one time. This means that if multiple people are streaming from different locations, they can all present on the same stream with the help of Studio.
Studio also lets presenters share their screen, add slides, and a whole lot more. The stream itself is also very customizable: you can change the background, change the layout of the presenter's videos on the stream, and more customizable features. This means that the stream will be of the highest quality and reflect well on your company.
Investing in a streaming software is the best way to make your stream the best it can possibly be.
Top Tools for Live Streaming: How We Can Help You
There are many tools for live streaming available but these eight are the best ones for streaming on the go or from a computer. Streaming has many benefits for your business including increased engagement with your customers, improved brand recognition, and more.
If you'd like to learn more about how our live streaming tool can help you get the most from your live streams, schedule a demo with one of our product specialists to see Shoflo tools in action.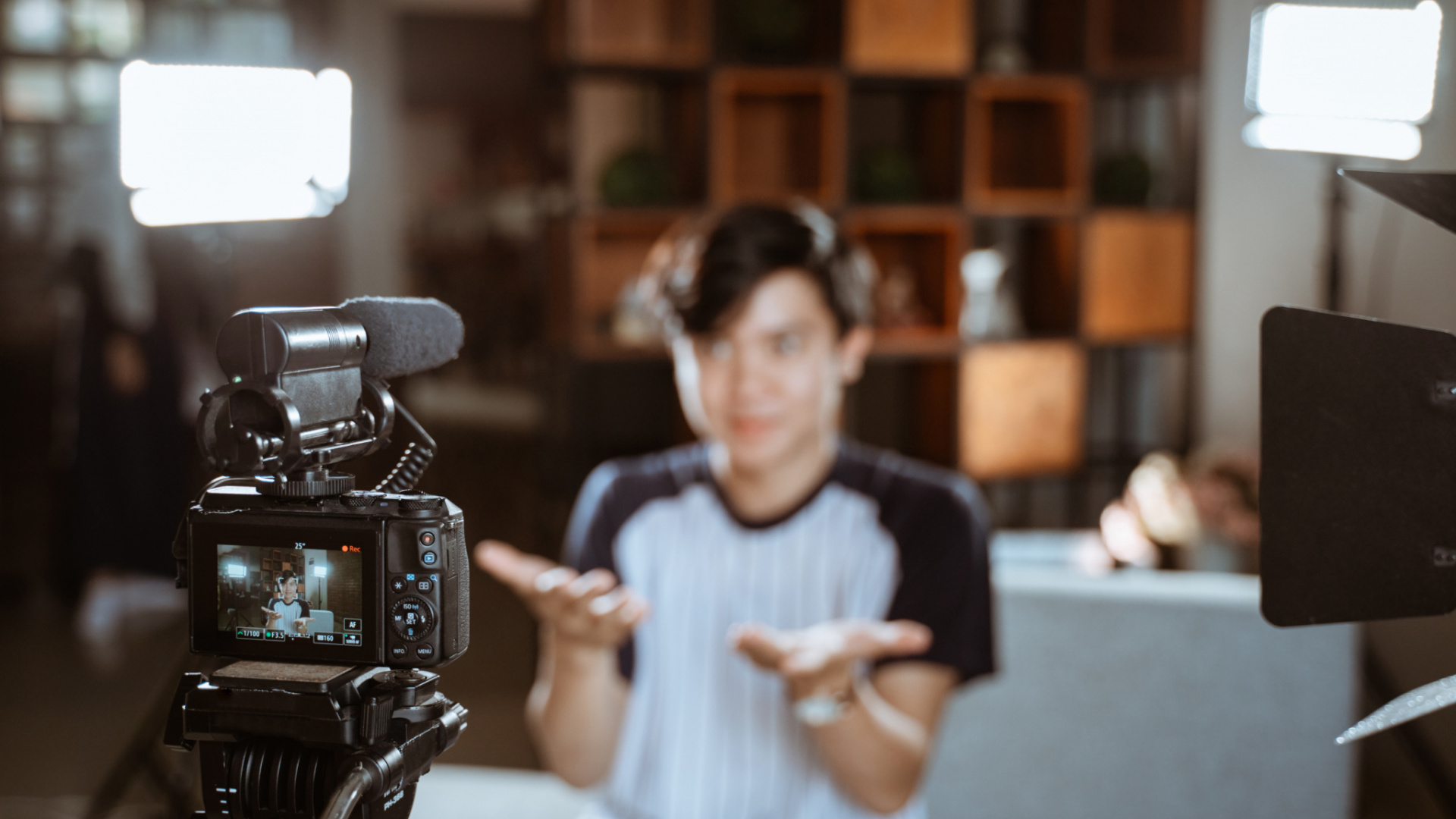 Are you unhappy with how pictures of you have been coming out lately? Learn how to look better on camera…